My friend and I are on a mission. (It's her mission, in that she started and suggested it, but it looked good so I've tagged along and am surreptitiously trying to take over. I'm pretty much exactly what you'd like in a mission partner). 'Our' mission is simple. We are going to de-stigmatize therapy. My friend is rather good at this. She is polite, and well-spoken, and if it is appropriate, will mention how useful she found her therapist. She will calmly answer questions in comfortable generalities, and leave the other person reassured and informed. I have taken a different approach. I am at a black tie dinner. 'Would you care for some cheese?' the gentleman sitting next to me asks politely. 'I love cheese,' I tell him proudly. 'I would like all of the cheese.'
He dutifully passes over the cheese board, and watches in horror as I remove most of it onto my plate. 'I really like cheese,' I say, passing the board with its lonely morsels back to him, 'and I really like my therapist.' I look around for some cheese biscuits. 'Right,' the gentleman replies slowly. 'That's good.' 'Yes,' I say cheerily. 'It is, isn't it. Though I have the sense she's trying to get rid of me. I'd personally like to see her every day, you know, just to hang out. She's terribly unkeen on this idea.' The gentleman gestures to the waiter to bring us some more cheese biscuits.
'And perhaps some more grapes?' I prompt, helpfully. I think I have subtly proved how well-adjusted and perceptive therapy has made me, so can now concentrate fully on my cheese-eating.
It's imperative in these things to keep a sense of momentum. The next evening I am on a date. I realise that people might be more comfortable if therapy is mentioned in context, rather than as a vaguely Tourette's-like aside. Luckily, my date is a Kiwi. And so is my therapist. 'Congratulations on the All-Blacks win this year,' I say politely. 'I think my therapist has slept with Dan Carter.'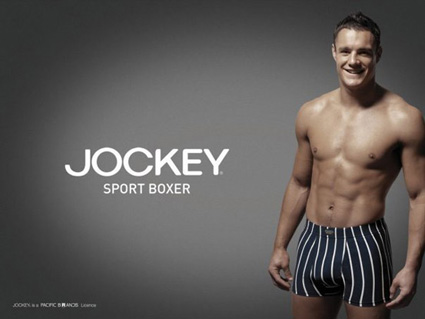 I called my friend to see how her side of the mission was going. 'You realise it's not exactly a 'mission'?' she asked. 'It's more about gradually changing perceptions?' 'Thank God I'm the mission leader,' I replied firmly. 'Heaven knows what disrepute you would have dragged us into by now.'